The Council have confirmed that work is underway to restore Ickenham Pond. A site notice states that "many invasive species have affected the pond and it is now in need of complete restoration. The project will enhance the pond, increase biodiversity and improve the aesthetic appearance of the surrounding area."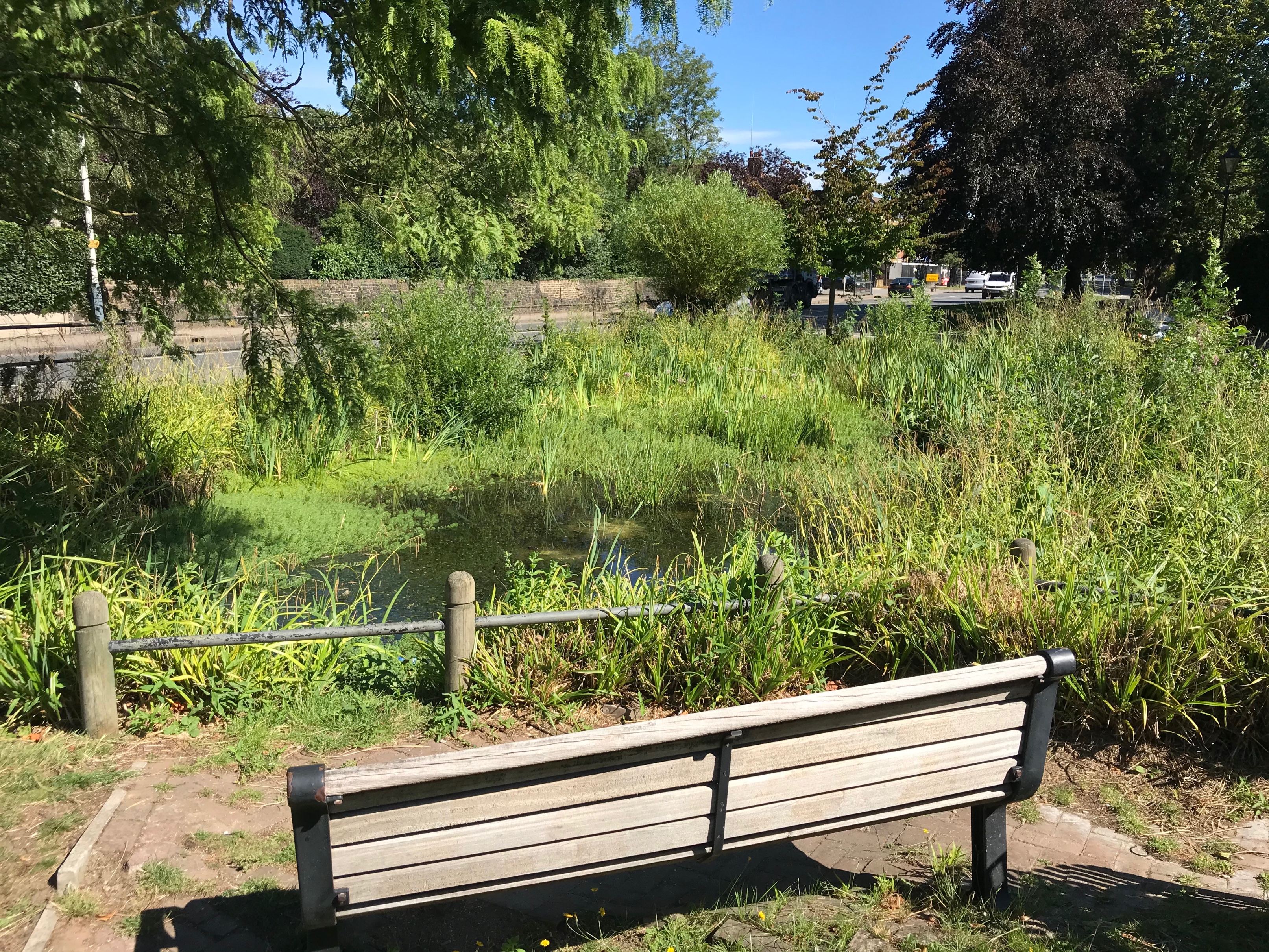 Vegetation has been cut back regularly over the past few years, including the removal of the overhanging willows visible in the 2016 picture below.
Lilly, Reed Mace, Iris and various grasses have thrived recently and dragon and damselflies are a common site in summer months. But Parrot's Feather and New Zealand Pigmyweed (likely to be the invasive species mentioned in the Council notice) have continued to spread and dominate.
It is reassuring that the Council are committed to increase the biodiversity of the pond, meaning it will be retained as a nature pond, rather than as a purely ornamental feature.
The work is being carried out by AGA Group, a Thetford based Aquatic & Fluvial Engineering company.